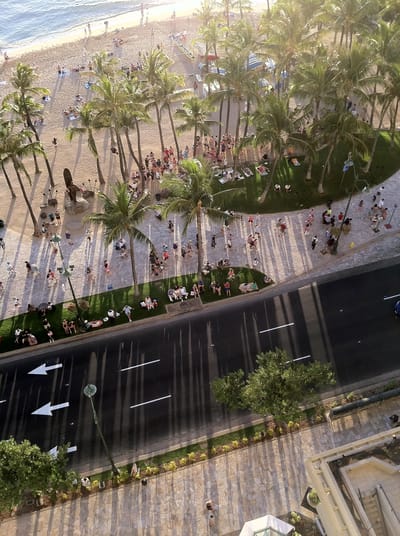 Are you tired of buying fake US Brands/ Products?
Our products are guaranteed to be from the United States and are handpicked by us. If you need a proof, just send us a message and we will send you either a copy of the sales receipt and/or Shipping receipt with date stamps.
We are a family of avid travelers. During our trips, we were amazed by the amount of fake goods everywhere whether it be from China ( Yes, I said China), Korea, Singapore... You name it. Even in Europe! They are everywhere!. Since we have access to the real products, we have decided to open this store so we can share our favorites from the United States.
The image on the right is an amazing photo of Waikiki beach taken from our hotel room. BUT, this place is still nothing compared to our beautiful beaches here in the Philippines!